Visas and insurance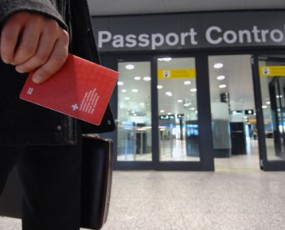 It's good to feel protected from unwanted surprises while travelling. For this purpose we established partnership with leading insurers BTA and Seesam which offer insurance in against the following risks:
-
Medical costs and transportation;
-
Loss or theft of passport;
-
Lawyer services/Legal advice;
-
Damage, destruction, delay or loss of baggage incurred by carrier;
-
Damage, destruction, loss or theft of ski equipment;
-
Delay or inconsistency of airline flights;
-
Being late to flight due to traffic accident (tickets and hotel costs are compensated);
-
Medical costs in country of residency after occurrence of disease or incident during a trip.
Active leisure fans are also offered the insurance of:
-
Amateur sport (excluding ski sport/snowboard and diving);
You can buy the insurance both in our office and at www.avio.lv.
We help to obtain visas to CIS countries: Kirgizstan, Russia, Belarus, Ukraine, Uzbekistan, Moldova, Kazakhstan, as well as Pakistan, Egypt, Angola, Argentina, Brazil, Venezuela, Vietnam, Zambia, India, Iraq, Zimbabwe, Iran, Canada, Cuba, Morocco, China, Malaysia, Mozambique, Mongolia, Namibia, UAE, Thailand, Tanzania, Ethiopia, SAR, Indonesia.
For the detailed information call us at 67 284 818 or reach us at Eurotravel office.