Budget travel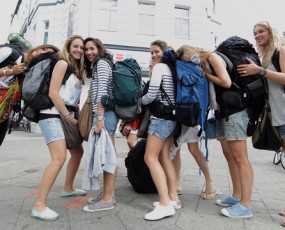 Smart system for smart travellers
Modern technologies help independent and smart travellers to save money and ensure a wide spectrum of choice. Even if your budget is limited to a minimum, you still can spend an unforgettable vacation in Spain, Egypt or Thailand.
Our new tour searching engine combines low-cost airline flights (or offers charter flights) with the most advantageous hotel offers. The cost of the airport transfer to and from your hotel is included in the trip price.
You can select a 3–14-days tour (depending on destination you choose) and avoid necessity to follow standard time limits set by travel operators.
Presently we offer departures from Vilnius.
You trip will be insured against flights cancellation risk – in this case you get back all paid travelling costs.
For the detailed information call us at 67 284 818 or reach us at Eurotravel office.