Flight tickets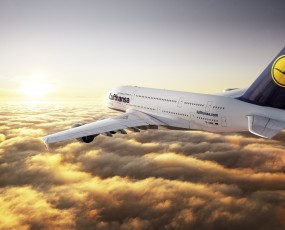 Welcome to Eurotravel, your travel agency, which offers a full range of tourist servises from the very moment of incorporation in 1997.
Our membership in IATA (International Air Transport Association) is a guarantee of compliance with financial, organizational, and safety standards.
Innovative booking systems
To us, "innovative" means simple and cost-efficient transactions for our customers.
In 2005 we launched the www.avio.lv website, one of the first websites in Latvia, which offered booking flight tickets online. Presently we provide customer service for more than 10 websites where one can book flight tickets, hotels, buy insurance, visas, and order airport transfers.
We offer booking both regular and low-cost airline tickets, as well as combinated flights for complex routes, enabling travel costs reduction.
Our services are not limited with "selling". We consider customers needs when looking for the best flight option, make airport check-in, and assist in case of emergency situations.
Our customers especially appreciate that we
-
a
re open 7 days a week from early morning until late evening;
-
s
peak Latvian, Russian, English and German;
-
o
ffer several alternatives of payment: bank transfer, payment cards or in cash in the Eurotravel office.
We also may offer you to:
-
Buy insurance for the period of trip;